Kunsthof Scott-Moser
Take a look around our website and you'll find out who we are - what we do, and how to contact us. We are very pleased to have you here
Welcome !
Make sure you check out our Youtube channel :-)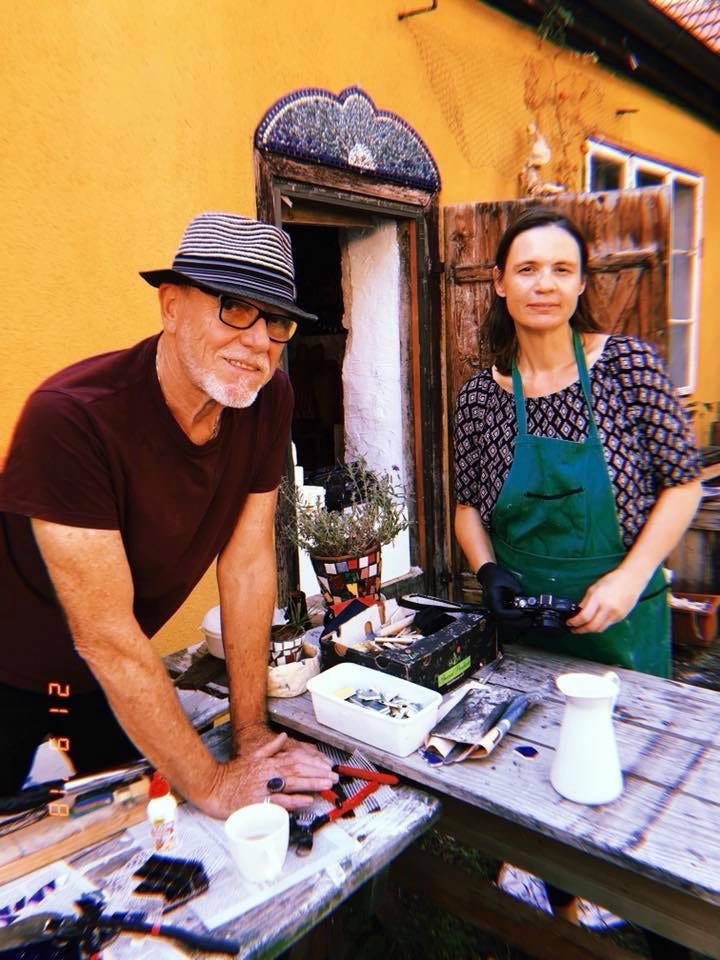 Who we are:
we are a team of two
Our partnership in our art has been ongoing since 2000. We are experts in making ceramics and mosaics We love connecting with like-minded people and using our passion and skills to make to enhance the live of our clientele.
Our Story
We began working together in New Zealand in 2000 and became inspired make our art in mosaics. Gus was painting and sculpting in wire and LOu was creating ceramic sculptures. Soon we colaborated, merging our skills to make ceramic mosaics. After relocating from Golden Bay, N.Z. to the south of Vienna, we established Kunsthof Scott-Moser 2011. Where we continued to develop our style and communicate our craft by giving tutorial courses for both children and adults.
After relocating to Vienna, Gus converted the old wine press house into our present studio.